Make Learning Less of a Strain and More of a Hoot
By Kelsey Fox Bennett, M.Ed.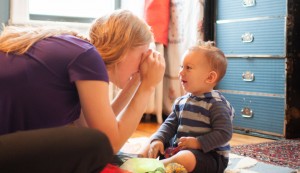 Our eyes, ears, neck and shoulders all work together for us to see, hear, and move appropriately to take in any information from the outside world. Especially when we are under stress, one or more of these can lag behind and result in unsuccessful comprehension.
The Owl is one of the 26 basic Brain Gym® movements. It releases neck and shoulder tension and coordinates visual and auditory input to whole body understanding.
This very simple movement offers physical foundation and support for successful reading, writing, listening, speech and memory. All ages and abilities can benefit from this activity and have fun while doing it!
To Do The Owl
Before you begin, turn your head from side to side, noticing the range of motion you currently have available and how far you can see over each shoulder. Take one hand and reach across the body to squeeze the top of the opposite shoulder. Turn head to look over one shoulder and inhale. Exhale while turning the head to the other side. Continue at least three times. Repeat the process with the other shoulder. Notice the difference in range of motion, ease and visual capability.
For Young Children
Stand or kneel behind them and gently squeeze the tops of both of their shoulders. Invite them to pretend to be owls as they hoot and use both eyes and heads to look for mice below!
For Babies and Toddlers
Sit behind them, gently squeeze the shoulder muscles while peeking your head over each side with a gentle and playful hello, inviting them to turn their head to find you. You can use fun toys they like to catch their attention over each shoulder.
Self-Love and Family Love
Remember, this activity is great for adults! Use it to experience greater ease while reading, writing, or working on a computer in addition to sharing it with your kids to support their development and new learning. The more we practice self-love, the easier it is for our kids to practice, too.
More About Kelsey: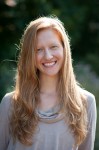 Kelsey Fox Bennett, M.Ed., is a licensed Brain Gym® Instructor and Expressive Arts Educator and the founder of Inner Art Creations. The Expressive Arts and Brain Gym helped Kelsey heal from Spinal Meningitis at five and a half months old, process watching a friend get hit by a car and die at age nine, and thrive at home, at school and at work. Through simple intentional movements and techniques she helps adults and children of all abilities fulfill their potential. Kelsey offers in-home private sessions in and around NYC.