Parents of Children with Special Needs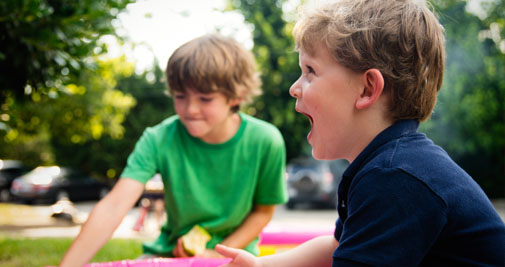 How do you know if your child has special needs? Sometimes children are born with developmental delays and you know from the start that some early intervention will be beneficial. Other times it is hard to be sure if what you're seeing and experiencing is developmentally appropriate or could use additional support and guidance. Parenting a child with ADHD, developmental delays, or being the parents of children on the autism spectrum, each bring their own unique challenges and rewards. No matter your situation, you can learn how best to support your child's growth and development. These articles will give you advice and inspiration on how to make sure that both you and your child will thrive.
Dr. Alexandra Barnett Ph.D. Dr. Barnett offers tools that promote routine, flexibility, and grounding, and discusses developmental regression you may be seeing. Learn how you can meet your child's needs to feel a greater sense of connection and control.