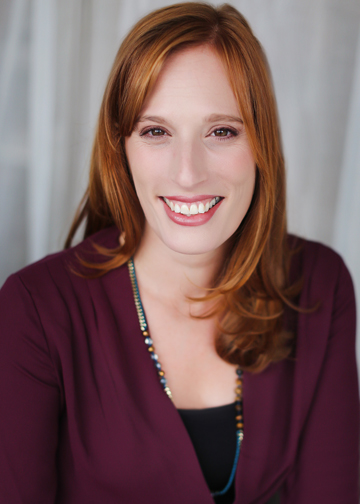 I've known since I was a little girl that I'd work with children. As an 8 year old, I took a medical book out of the school library and declared I'd be a pediatrician. I babysat as often as I could, and early on in my camping career, made a proposal to my camp director explaining that 3 year olds were very different from 2s and 4s and needed their own program. The following summer we were up and running…and meeting the needs of three year olds and their families.
In college, I quickly chose pre-med as my major, sure that I would continue with my goal. But early on in my sophomore year I started a job as a nanny working with a 12 week old boy diagnosed with Failure to Thrive. I spent 30-40 hours each week with him and his family. I was a first-hand witness to the grief, confusion, fear and depression that can affect parents whose children are struggling. But I also witnessed the bond between a baby and the people who take care of him or her. I watched as this infant cried a little less when it was his mother who put in a nasogastric tube at night so that he'd receive the nutrition he wasn't getting during the day. I was able to help a father see that his uncomfortable and often unsettled baby would quiet when he held him and played his favorite music. Certainly I'd like to think I had my own magical bond with this child, but I was even more proud to help his family see the incredible impact they had on his growth, development, and happiness.
Over the course of more than three years, I also got to observe the power of early intervention. Therapists were in the home hours and hours each week to support both the child and family. I will never forget the first meeting I sat in on, and having the case coordinator explain to me that the family was at the center of what they were doing. It wasn't just about the child and his or her growth; it was about the development of the whole family and each of its members in relation to that child. I can still picture sitting there in that dining room and thinking, this is it for me. I need to "be on the floor." I don't want to only see children and families for a few minutes on an office. I want to support them all the time.
The next week I investigated changing programs and found one (interestingly enough, geared towards students with learning differences) that would allow me to combine the things I loved most: psychology, child development, and education. And on top of that, the program focused on internships, so I'd have the opportunity to learn with children and their families and from experienced professionals…"on the floor."
After college, I attended Bank Street College of Education for a program that seemed as if it had been created just for me and graduated with a Master's degree in Infant and Parent Development and Early Intervention, with dual certifications in general and special education for children birth to nine years old. I started my business as a part time endeavor while I was also seeing clients with special needs (birth-5) through New York State. I directed an early childhood-focused day camp in Brooklyn, NY for 4 years and have worked with everyone from day old infants to 8 and 9 year old children, and their families. I currently work and reside on the Upper East Side of Manhattan, where I have been teaching in an early childhood classroom for 11 years, in addition to working with children and families through Dana's Kids. I am inspired, every day, by the children and parents I interact with. I'm here for you as well. Please reach out!
For more information, please feel free to contact me